A new piece in the South China Morning Post which seems to have elicited anger and positivity from both sides in equal measure. Part of a broader theme around some of my writing of late which is taking quite a negative turn. Hard to be hugely positive given the current state of the world.
Beyond this, media appearances have been more limited, but did feature in BBC Radio 4's Briefing Room series about China's relations with the world. And two of the recent Webinars that I did are now available on YouTube. Watch here to see me talking about Mapping the Pandemic and the implications to UK-China relations courtesy of RUSI with Veerle, Steve and Jonathan moderating, and here talking about Kabir's excellently readable book on ISIS in South Asia hosted by Maya and ORF with Indrani Bagchi as a fellow discussant.
Beijing faces a perfect storm as the world turns against its narrative amid rising nationalism, leaving it no room for compromise
In the face of growing global criticism, Beijing may be painting itself into a corner with its narratives, which are fuelling an increasingly angry nativism in China, forcing it to take the dangerous path of doubling down on confrontations
Raffaello Pantucci
Published: 10:45am, 16 May, 2020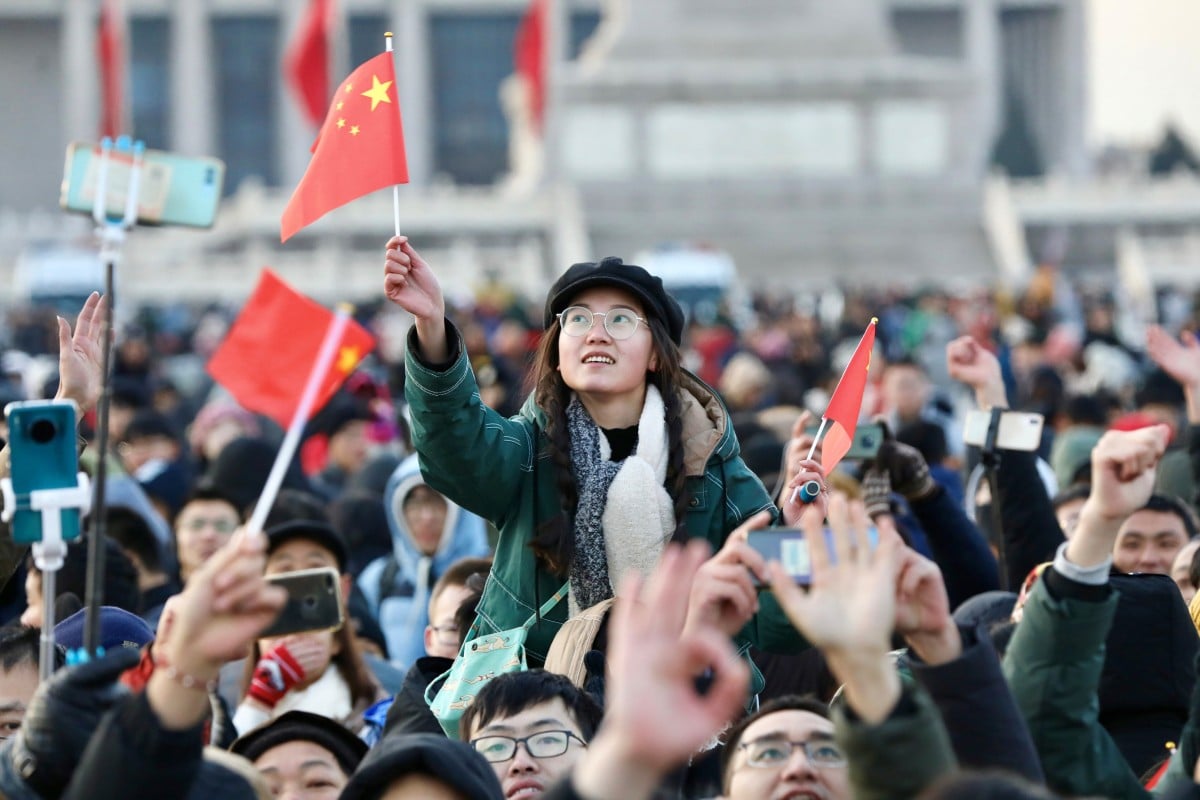 People wave Chinese flags as they gather for a flag-raising ceremony to mark the New Year in Tiananmen Square in Beijing. Photo: Reuters
China is heading into a perfect storm on the world stage. While the Communist Party habit is to double down when confronted, others are showing a willingness to match, and top, anything China does. The Covid-19 crisis has provided the perfect cover with China already painted by some as the instigator, something its conspiratorial rhetoric has only exacerbated.
The most obvious problem China faces is its confrontation with the US. Already bad before this crisis, relations have only worsened. But President Donald Trump is not the problem; without him at the helm, the situation might be even worse for China. Without his confusing and contradictory noise, the US might be able to mount a coherent and consistent strategy with allies against China.
Beijing is out of supporters in Washington. Sinophiles are appalled at the negative human rights news. The harassment of journalists based in Beijing has hardened the foreign press corps against the party. The think tank community is concerned about the continued detention of the two Canadians, Michael Kovrig and Michael Spavor.
And the business community has realised the limits of the economic opportunities in China. Even fewer will want to champion Beijing, as the narrative of China as an adversary takes off in the public imagination.
Beyond Washington, the grand Western alliance is turning against China. Beijing may be able to persuade some European powers to side with it, but the underlying orientation within Europe will still be towards a transatlantic partnership.
Serbia, for example, is not going to turn its back on Europe or European Union membership in favour of Beijing. Nor are Hungary, Italy or any other powers where senior political figures say positive things about China.
These are internal dynamics at play. Serbia has long had a resentful relationship with Brussels – China offers an opportunity to poke it in the eye. But should Brussels suddenly change its passive approach and start imposing a cost on Serbia, the country's Sinophilia would quickly melt away.
European powers will not reject the US at a strategic level in favour of China. There are issues where the US and Europe diverge but, at a fundamental strategic level, European powers still operate under an American security umbrella
There are frictions and resentments, but these are disputes within a long-standing marriage, rather than early signals of a divorce. The transatlantic alliance is a fundamental part of European strategic thinking and will remain so for the foreseeable future.
Tensions also extend to Beijing's supposed allies. Russia and Iran may see themselves as close to China at a strategic level, but it takes very little to get beneath the surface to find unhappiness towards Beijing.
Very public spats over Covid-19 between senior officials in Moscow, Beijing and Tehran are just one articulation of this. While at the official level, they continue to hold together against the common enemy of an American-led democratising West, this is a thin alliance.
There is also growing anger against China because of how high it has risen and how it acts in parts of the developing world. While China used to be able to hide behind the mask of being a developing country, this is no longer the case. China's development may be uneven, but this is not what people see. China's grandstanding on the world stage shows it to be a big power.
But once you ascend to this position, global expectations are raised. And when they are not met, people feel more able to say something and be angry. As a major power, you are supposed to be able to take such criticism. The global order is changing, but this comes with responsibilities and resentment.
And atop this, China's domestic behaviour is viewed negatively elsewhere. Beijing may dismiss this as foreign interference, but it does not change perceptions about the treatment of Uygurs, Taiwan, Hong Kong or growing encroachment in the South China Sea. Given such domestic circumstances, few believe Beijing will be more magnanimous internationally.
How China deals with these issues is the final problem for Beijing: that of angry nationalism at home. China's nativists are increasingly emboldened. They see their country rising and confronting the world superpower, the US. And they see no reason to back down. They have been told they are living the Chinese dream, with everyone eager to connect through the belt and road and have access to their success and wealth.
From their perspective, these ungrateful countries want to rip China apart. Any ceding of China's position on core issues would be an admission of defeat, and would raise questions about the legitimacy of the party's rule.
This means Beijing cannot back down, and must weather the coming economic storm while doubling down on any confrontation.
This is the quandary Beijing has got itself into. It can rail against the US and complain about double standards, but its narrative is only hardening opposition.
The world is becoming more restive. Everyone needs to think about what the future could look like if we continue along this dangerous path.
Raffaello Pantucci is senior associate fellow at the Royal United Services Institute (RUSI) in London