Quite a bit of catch up posting to do. Been distracted with various projects, so going to do it all in one sweep this evening. First up is an article for the South China Morning Post looking at the threats to Chinese interests in Pakistan from separatist groups in the country.
The lesson of the Pakistan suicide attack: China will have to pay a high price for its infrastructure plan
China's greatest security problem in strife-torn Pakistan is that it is increasingly becoming the focus of separatists' attention, Raffaello Pantucci writes
PUBLISHED : Sunday, 26 August, 2018, 12:16pm
UPDATED : Sunday, 26 August, 2018, 9:54pm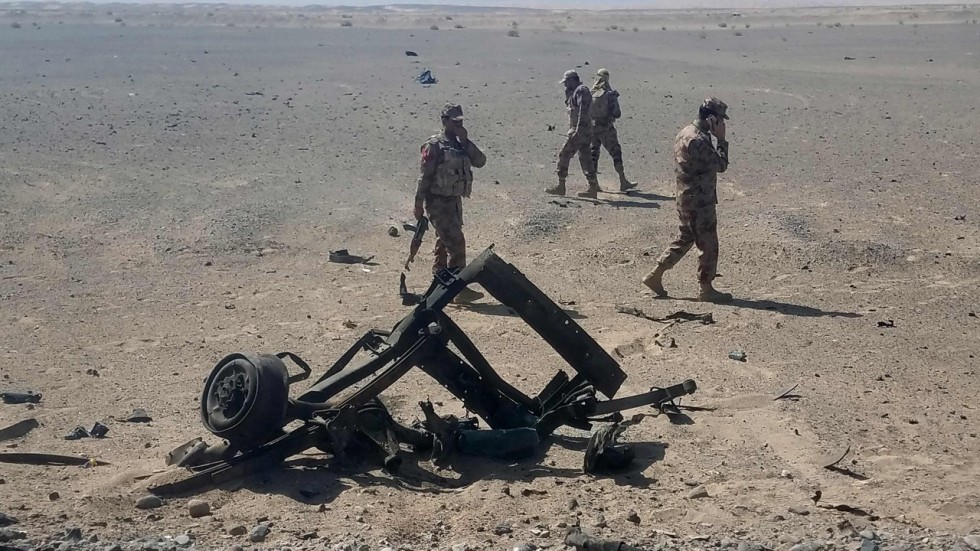 The attempted suicide bombing against a bus carrying Chinese engineers in Dalbandin, Balochistan highlights the complexity of the security problems China faces in Pakistan.
The attack was a rare suicide bombing for the Balochistan Liberation Army and was specifically targeting China. It showed how Beijing is finding itself dragged into a clash whose answer lies in the resolution of fundamental issues within Pakistan.
In February this year, The Financial Times ran a story which claimed that Chinese officials had been negotiating for years with Baluchi separatists.
At around the same time, the Chinese ambassador to Islamabad gave an interview to BBC Urdu in which he proclaimed that Baluchi separatists "were not real Pakistanis" and did not pose a threat to the China-Pakistan Economic Corridor (CPEC).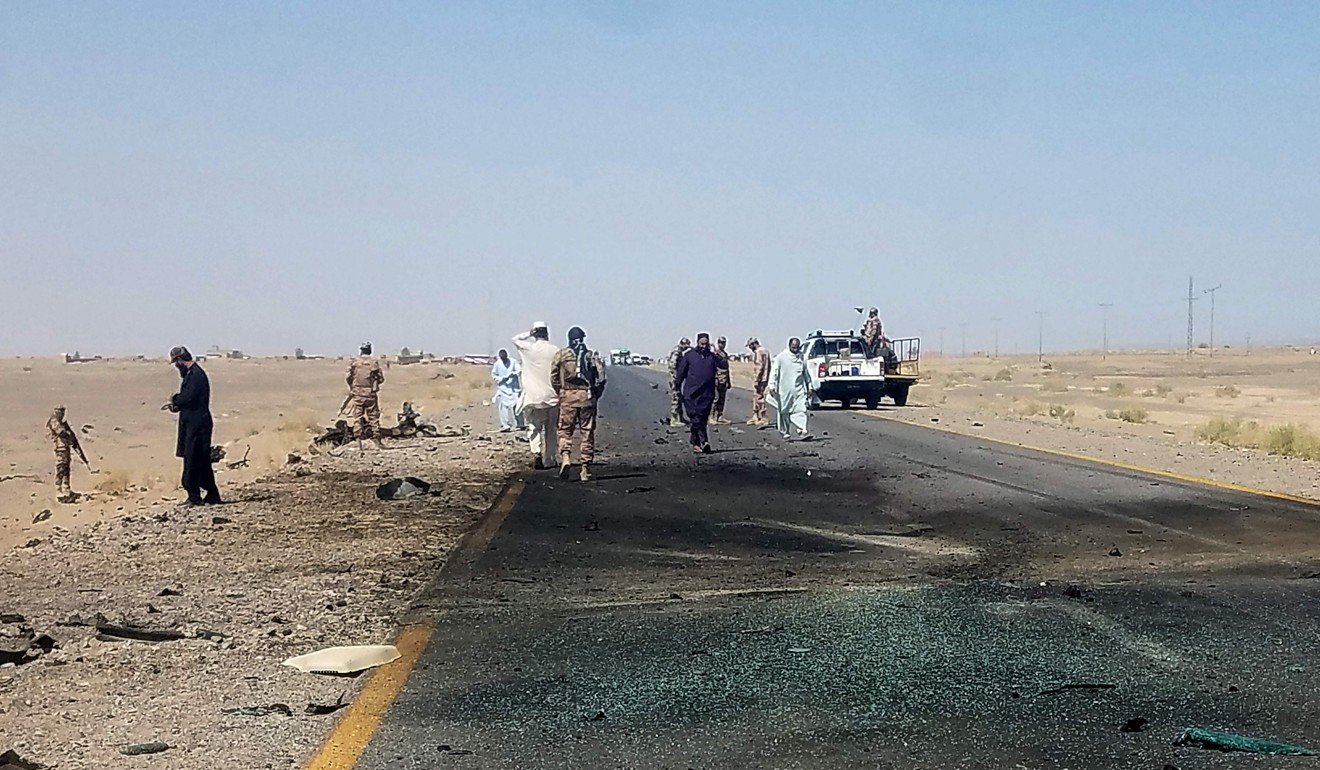 The negotiations story was denied by senior Baluchi leaders as well as the Chinese Ministry of Foreign Affairs. BLA leader Aslam Baloch, whose son blew himself up at Dalbandin, dismissed the talks, stating: "Our people are [disappearing] every day. They are being killed. Their houses are being looted and burned. In such a situation, any dialogue with China is impossible. We reject such a proposal."
None of this is that surprising, nor is it impossible that China (or Chinese entities) have been in contact with Baluchi groups.
Since the China-Pakistan Economic Corridor was announced, at least two publicised incidents have occurred in which Chinese nationals were almost killed by Baluchi separatists; other, similar occurrences likely have received less attention. Furthermore, many have taken place where Pakistanis have lost their lives.
In September 2016, the Pakistani government announced that at least 44 Pakistanis had lost their lives on CPEC projects. Since then, there have been many more reported incidents by the BLA specifically targeting CPEC projects – incidents they publicly link afterwards to CPEC –, leading mostly to the deaths of Pakistani guards or workers. Prior to the announcement of CPEC, at least seven Chinese workers had died at the hands of Baluchi separatists, as well as numerous Pakistanis.
And China's problems have expanded beyond Balochistan. Since CPEC's announcement, the targeting of Chinese interests and nationals by Sindh separatist groups has increased noticeably. After one bombing that injured a Chinese worker and his companion in May 2016 in Karachi, a note was found stating that "we will oppose every anti-Sindh project, including the China-Pakistan economic corridor".
Just over a year later, a bomb detonated after a Chinese convoy passed in Port Qasim. A message issued soon afterwards declared: "Sindhudesh Revolutionary Army claims the responsibility of the bomb attacks on Chinese engineers in Karachi today and warns the Chinese that they should not become the part of any project in Sindh which may be against the national interest of Sindhis."
In fact, the specific threat to China seems to emanate more from separatists than Islamists. It is true that since CPEC's announcement, four Chinese nationals have lost their lives in Pakistan to violent Islamists, but it is not clear that China was a target in the incidents. In contrast, Baluchi or Sindhi groups loudly state that they are targeting China.
There are obvious reasons for this. For separatist groups, the Pakistani state is the ultimate enemy. As Islamabad's closest friend, Beijing becomes a target by association. And the people of these regions do not feel like they are getting their piece of the CPEC bounty.
At a conference in Islamabad shortly before the election, I listened as representatives from Gwadar complained publicly (before numerous security officials) to a Chinese official sitting on a panel about the issues they were having accessing fresh water.
This example illustrates a problem that Beijing faces in Pakistan and can be found in other BRI countries as well. The problems of separatism and central government anger in Balochistan and Sindh are not new. Violence in the country is not new (and is in fact in decline), but China is increasingly becoming the focus of attention as the biggest outside player who is focusing on supporting the central state.
And while the Pakistani government can provide some support and security for Chinese nationals sent to deliver CPEC in the hope that the economic prosperity it may generate will help alleviate these issues in the longer term, this is only part of the answer.
The longer-term answer to the problems of separatism in these regions are to be found in political solutions: issues that infrastructure and mining investment will not resolve, and may in fact be exacerbating.
As Rehan Baloch stated in his message before he tried to murder a busload of Chinese engineers: "Through this act, I want to make China and its people realise [that] whosoever will try to meddle in Baloch issues without Baloch nation's consent, will face the wrath of Baloch nation."
Raffaello Pantucci is director of international security studies at the Royal United Services Institute (RUSI) in London.