And another piece, this time a more recent one for the South China Morning Post exploring reactions to the Belt and Road once again.
Unbuckling China's belt and road plan will not be easy for Western powers
While the major powers are offering alternatives to infrastructure funding, developing countries are trying to play a stronger hand in negotiating with the Chinese
PUBLISHED : Sunday, 07 October, 2018, 7:32pm
UPDATED : Sunday, 07 October, 2018, 7:32pm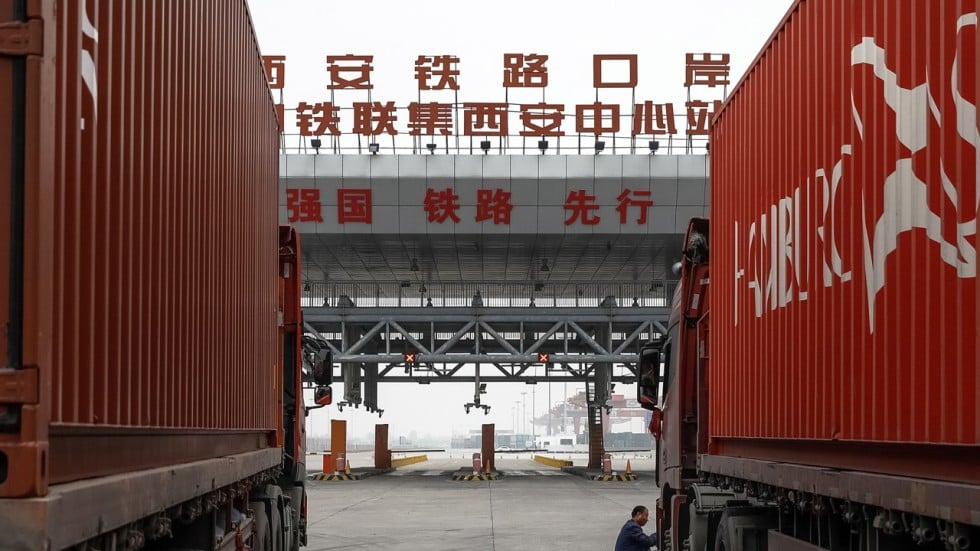 Five years since the concept of the "Belt and Road Initiative" was inaugurated, the current public narrative is pushback.
From Washington to Sri Lanka and Malaysia, via parts of Eurasia, the overriding discourse is of loosening the belt and stopping the road.
Major powers have started to marshal their resources to offer alternatives, while developing countries are shuffling their decks to try to play a stronger hand in negotiating with the Chinese.
The most recent expressions of resistance have come from Europe and the United States. In Europe, the new Europe-Asia Connectivity Strategy paper offers a vision for how Europe would like the Eurasian continent connected up.
In contrast, the United States appears to be both offering a direct line of support – through a US$110 million-plus fund for investment into 'digital economy, energy, and infrastructure' in the Indo-Pacific – and a new announcement that Overseas Private Investment Corporation – the US government's development finance institution – may be receiving a supercharge to allow it to more directly compete with China in the developing world.
This all comes in the wake of Japan's efforts to engage with India and others to respond to specific Chinese projects.
There is a coherence to this kind of response. When we are talking about the developing world, we are talking about parts of the world that are seeking investment and need infrastructure.
To tell them to just not take the Chinese offer, in the absence of anything better on the table, seems miserly and unlikely to generate success. To offer an alternative makes sense and leverages the positive potential that the belt and road strategy can also offer.
At the same time, however, we are seeing a lot of things getting tangled up together.
Seen from Washington, this response to the belt and road strategy is part of a bigger pushback against China that can be seen in multiple different spaces.
It comes at the same time as conversations in Washington of sanctions against Chinese leaders for what is going on in Xinjiang; recalling of diplomats from countries that have recently turned from Taipei to Beijing; more arms sales to Taiwan; the renaming of the Pacific Command to the Indo-Pacific Command; sanctions against other Chinese figures for arms sales to Russia; increasing anger about intellectual property theft and an ever-escalating trade war.
It all looks to Beijing like teeth are being shown in the broader strategic confrontation between China and the US. While not all of the activity may actually be part of a strategy, it can certainly be interpreted this way.
Taken together, this means that we are potentially going to miss the bigger point of the specific pushback to the belt and road strategy, which is much more focused on refining opportunities than rejecting them.
The developing world, where these projects are happening, is aware that sometimes the deals struck under the belt and road vision were problematic.
In Islamabad, a few months ago, a government minister spoke at a public event about how troubled some of the contracts and agreements were. Subsequent statements have reiterated this, with the new Imran Khan government seeking to renegotiate terms, payment schedules and get stronger commitments from China that its firms will deliver on the local benefits to the China-Pakistan Economic Corridor.
In Malaysia, a new leadership has come to power concerned with its inherited finances and has pushed back on some projects the country was engaging with China. In Myanmar, late last year the government seemed to suggest that it was not keen to push forward the long delayed Myitsone Dam project. And there are others.
In contrast, the much-discussed Hambantota Port in Sri Lanka has had various oscillations (mostly linked to local election cycles), but has remained a Chinese project with the government maintaining links with the government in Colombo. The trajectory of the project has consistently been forward.
This is the point. We are seeing pushback that is more renegotiation than cancellation. Rather than a strategic response and coordinated pushback to the belt and road strategy, we are seeing a series of data points blinking at the same time.
As a concept, the "Belt and Road Initiative" touches on numerous countries, many in the developing world. These are countries prone to changes of public mood or government, and often lacking in effective managerial capacity. A big outside investor becomes a natural target.
None of this is to necessarily play down the problems that some belt and road projects have engendered, but it is important to distinguish these issues from renegotiation, and see them for what they are, to be able to formulate an adequate and appropriate response.
In many of the cases that are getting attention, it is likely that we are going to see the projects eventually proceed anyway. The logic of many of them is tied to China or Chinese firms, opportunities that are not going to go away. Some are superfluous or not what is needed and will be dropped. Most likely, timelines will slip, but projects are still likely to march on.
This is key to disaggregating some of the rhetoric currently circulating about the belt and road strategy.
In some cases of pushback, the problems have a geostrategic edge. But in many of the publicised examples, the projects or agreements are flawed and countries are grappling with how to respond.
An effective response would be to work with the various powers along the way to help them manage through the problems and find ways of working with the projects, rather than simply seeing these clashes as potential lines of containment.
While a containment approach may be bolstered by offering alternative lines of credit, the reality is that these countries will still have the Chinese option on the table. And unless some heavy sanction is imposed or threatened, some will still opt to take it.
Or more likely, they will seek to take both, to try to help fill the trillion dollar infrastructure deficit that continues to exist around the world.
Raffaello Pantucci is director of international security studies at the Royal United Services Institute in London.