Another piece to catch up from this past week, this time drawing on a previous project we worked on at RUSI looking at Lone Actor Terrorism. Co-authored with colleague Mo again, this one focuses on extreme right wing terrorism and its particular expression through lone actors for the BBC.
The clues right-wing terrorists give away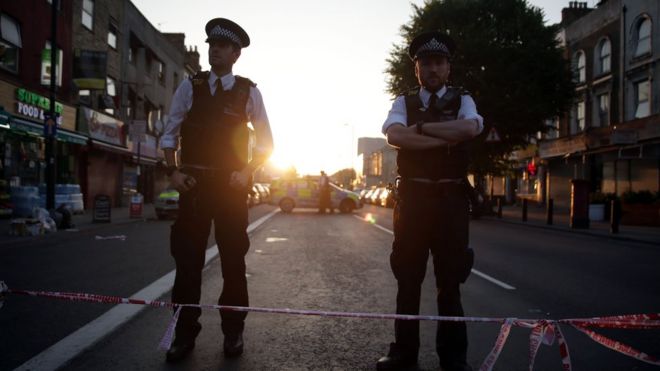 Preventing terror attacks by lone individuals poses a serious challenge. But there are sometimes behaviours and actions that might give them away.
The growing problem of extreme right-wing terrorism in the UK has been highlighted by two high-profile cases in the past week.
First, Darren Osborne was sentenced to a minimum of 43 years in prison, after being found guilty of driving a van into a crowd of Muslims near a London mosque, killing one man and injuring nine other people.
In the second case, white supremacist Ethan Stables was convicted of preparing an act of terrorism, after planning a machete attack at a gay pride event in a pub in Barrow, Cumbria. He awaits sentencing.
Plans to kill by lone individuals such as these have been a persistent feature of the extreme right wing for many years.
Terrorists who act alone are often seen as particularly difficult for the authorities to spot.
Our research suggests that, more often than not, lone actors imagine that they belong to a wider movement – sometimes attending group activities such as rallies and conducting online research.
But it is often the case that they are not obviously connected to a wider group that might be under surveillance.
If they are planning to use weapons that are everyday items, such as knives or vehicles, it becomes even harder for the authorities to set up "trip wires" – the checks that might catch them before they act.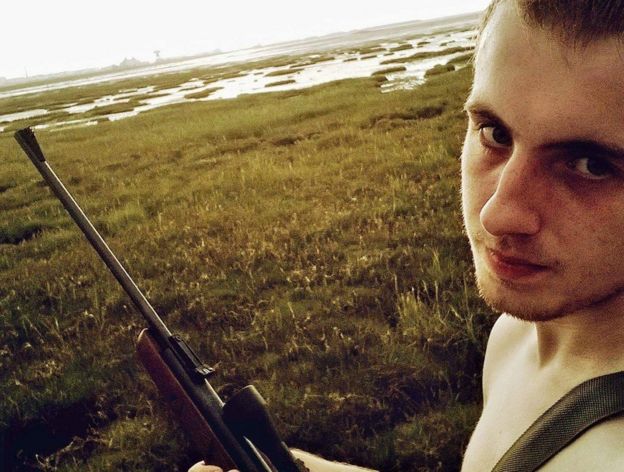 However, it is not the case that these "lone actors" should be seen as entirely detached: there are often behaviours, or actions, that might act as a warning about their intentions.
It is significant that both Osborne and Stables spoke publicly of their intentions to carry out attacks, as many lone-actor terrorists are less secretive than might be expected.
A project led by the Royal United Services Institute examined "leakage" of intentions in 120 lone-actor terrorist cases of any type between 2000-14.
Individuals had leaked information about their plans in about half of all cases.
Osborne's trial heard that he had told a soldier in a pub: "I'm going to kill all the Muslims. Muslims are all terrorists. Your families are all going to be Muslim. I'm going to take it into my own hands."
Meanwhile, Stables was stopped because he decided to announce to the world via Facebook that he planned to carry out an attack, posting to a chat group the words: "I'm going to war tonight."
This type of leakage was common among both the extreme right wing and violent Islamist perpetrators that we studied.
And among those on the extreme right wing, most of this leakage took place online, as in the Stables case.
The reasons for this are difficult to discern, but could be linked to the fact that many of those involved lead comparatively isolated lives.
Given the relative anonymity found on the internet, people can live out fantasies through their online profiles, to compensate for their unsatisfying offline lives.
In contrast, we found that among Islamist extremists, the leakage tended to take place among family members or friends.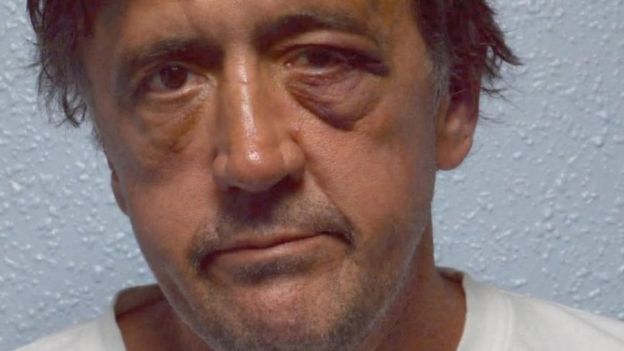 It was also the case that among a third of the lone-actor terrorists examined by the study – again, both right-wing extremists and violent Islamists – there were potential signs of underlying mental health conditions.
Osborne's partner described him as a "loner and a functioning alcoholic" with an "unpredictable temperament".
Stables said that his mother had told him to leave home as a result of his mental health difficulties.
The judge has requested further psychiatric assessments, to help assess whether Stables should be sent to a secure hospital, or prison.
Thomas Mair, the killer of MP Jo Cox, was also a loner described as having mental health problems.
Islamist extremist Nicholas Roddis, who left a hoax bomb on a bus, was described in court as "prone to fantasy" and the judge pointed to his "immaturity and isolation".
Muslim convert Nicky Reilly, who tried to blow up a restaurant with a nail bomb and later died in prison, had learning difficulties and Asperger's syndrome.
Clearly, only a tiny minority of people with such difficulties would go on to commit a terrorist act, but greater awareness might help spot some perpetrators before they act.
Health workers and police are now working together on a nationwide projectto help identify people referred to counter-terrorism programmes who are in need of treatment for mental health problems.
None of this paints a picture of particularly sophisticated terrorist plots, or networks, in particular among those on the extreme right.
Rather, it suggests isolated individuals acting out an extreme ideology – and, in most cases, this has been the nature of the plots.
Potentially more worrying for the UK is the emergence of a more organised extreme right wing, with the recent banning of the neo-Nazi group National Action, for example.
On continental Europe this problem has existed for some time. The German case of the National Socialist Underground – which is accused of the murders of 10 people – being just one example.
Across the continent, the ideology around far-right extremists is varied and diverse, but some common threads can be found.
Racial "purity" is often highlighted, as are claims that the world is run by powerful elites, including Marxists, liberals and Jews.
Some minority groups are presented as posing a threat to European culture and society.
These ideas were echoed in the choice of targets and the details in both Osborne's and Stables's respective trials.
On the stand, Osborne stated he wanted to murder London Mayor Sadiq Khan, or Labour leader Jeremy Corbyn.
Once he had committed his act, he was heard to say: "I've done my bit," in reference to his attempt to murder Muslims.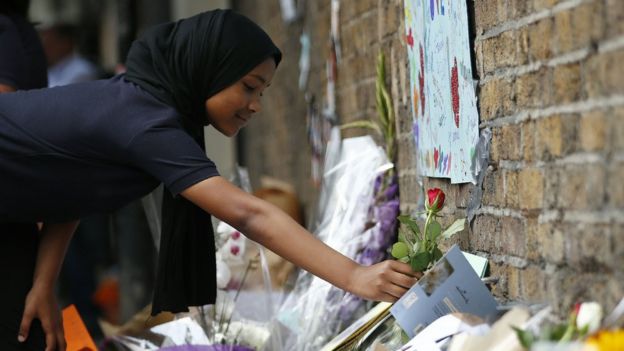 Stables's plan to attack a gay pride event reflected his desire to push back against what he saw as an "impure" homosexual culture.
As isolated individuals, they may be typical of the overriding majority of extreme right-wing terrorists in the UK.
But the continued existence of such people – often drawing on the ideology of a more organised extreme right wing, or the xenophobic beliefs of a vocal minority – has a damaging effect on society, causing frictions between communities and tearing at our social fabric.
Not only do their actions hurt those caught up in attacks, but they can drive others on the extreme right, as well violent Islamists – who use the sense of a divided society to justify their actions.
It is easy to simply dismiss Osborne and Stables as pathetic losers angry at society.
But they represent a broader trend that has worrying potential ramifications for the United Kingdom.

About this piece
This analysis piece was commissioned by the BBC from experts working for the Royal United Services Institute (RUSI), an independent think tank specialising in defence and security research.
Raffaello Pantucci is its director of international security studies, and Dr Mohammed Elshimi is a research analyst in its national security and resilience team. Follow him @raffpantucci
---
Edited by Duncan Walker