More late posting, this time on China's posture with regard to international terrorism for the South China Morning Post. Am also catching up on some media appearances over the past couple of months. Spoke to the LA Times, AFP, and Washington Post about the Finsbury Park attack. To the  New York Times, Newsweek, Financial Times, Guardian, and Ireland Herald about the London Bridge attack. To the New York Times about ISIS long distance direction. On the broader question of the current threat picture and UK history with The Times, Observer, Bloomberg, the Australian, and Newsweek. And finally, on the difficulties countering online terror and European sharing with the Washington Post and US News Report. More on this final topic to come in an interesting new format soon. And absolutely finally, on the other side of the coin, about the Belt and Road causing frictions between China and Russia for RFE/RL. As ever a lot more on this to come soon as well (including a very substantial couple of new pieces).
'Why China must do more to fight international terrorism'
China is increasingly becoming a target for militant groups, but by cooperating more with other countries Beijing can help combat the threat, writes Raffaello Pantucci
PUBLISHED : Sunday, 09 July, 2017, 2:03pm
UPDATED : Monday, 10 July, 2017, 2:49am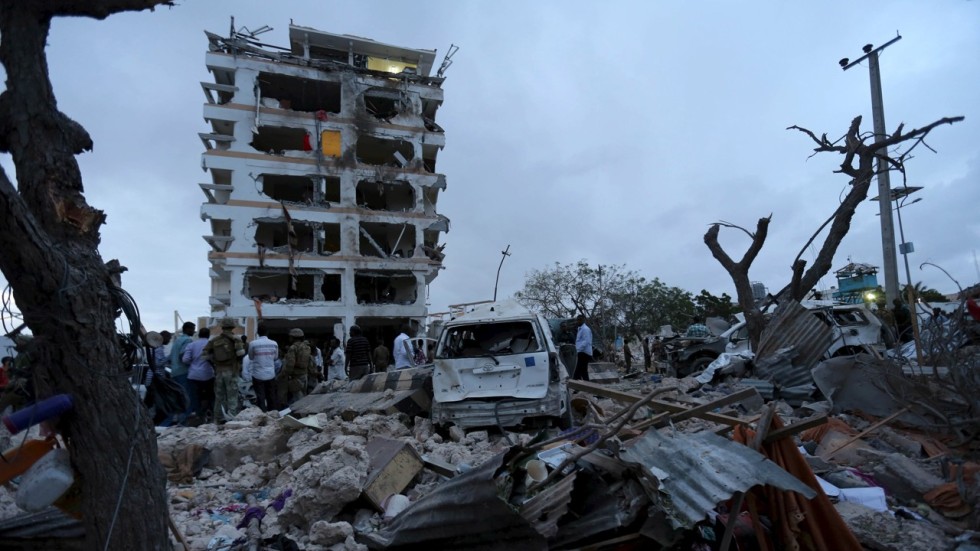 A darker side to China's Belt and Road Initiative is starting to reveal itself.
As China's profile rises and its investments and interests globally grow, China is finding itself in the terrorists' cross hairs. This means Beijing needs a more considered counterterrorism policy with greater international cooperation.
Back in July 2015, the Islamist militant group al-Shabab launched an attack on the Jazeera Palace Hotel in Mogadishu, Somalia. Apparently revenge for an assault by Ethiopian soldiers that killed civilians, the attack also happened to hit the Chinese embassy in the building, killing a security guard.
Al-Shabab was reminded of the impact of its action in a message from the Turkestan Islamic Party, a Uygur jihadi group that China has blamed for a series of attacks in its western region of Xinjiang. It sent a message saying: "We the mujahideen in the Turkestan Islamic Party congratulate the Islamic Ummah for this blessed operation, we endorse it and we encourage the Shabab al-Mujahideen Movement in Somalia to carry out more such jihadi operations."
But there was little evidence that the group had meant to target the Chinese embassy.
Just over a year later, another Chinese embassy was hit by a terrorist attack. This time a suicide car bomber crashed through the gates of the embassy compound in Bishkek, Kyrgyzstan, before detonating explosives in the vehicle. The damage was limited, although local employees were hurt. But the attack this time was far more targeted. Nobody claimed responsibility, but reports strongly suggest the attack was linked to an Islamist militant group operating in Syria. What was not in doubt was it clearly targeted China.
This shift comes after a period when China could relax as a second-order priority for international terrorist groups. While al-Qaeda and others would occasionally issue threats to China, it was not clear that they were dedicating material resources to target Beijing or its interests. The principal link China had to international jihadist networks was the militant Uygur community angry at Beijing's domination of Xinjiang. Some were connected with international jihadi networks. Yet this group was largely seen as weak and not one that could command much more from the international jihadist community beyond rhetorical statements.
Turn to today, and as China reaches out to the world through President Xi Jinping's belt and road plan, Beijing is becoming more of a terrorist target.
Many of these forces intersect in Pakistan, where large-scale infrastructure investment into the conflict-prone country is directly exposing Chinese interests and citizens to the dangers of armed groups. In part, this is a product of China's support for the Pakistani state – the main target of many Pakistan-based groups. But it is also a result of China's ongoing problems in Xinjiang and an angry Uygur minority who are finding more active support in the international jihadist milieu. Recent statements by Islamic State and other militant groups in Pakistan link strikes and anger against China to their treatment of Uygurs.
But what can China do about this? In the first instance, Beijing needs to find some way to resolve its problems in Xinjiang – letting the situation fester there is not going to improve China's standing in the eyes of the international jihadist community. Looking abroad, Beijing still officially stands behind its sacred principle of non-interference but it is clearly starting to build a legislative framework to provide a mandate for its forces to go out into the world and protect its national interests. This can be seen in new counterterrorism and intelligence legislation. It is also apparent in the People's Liberation Army's growing assertiveness and international presence – be it more aggressive peacekeeping mandates, overseas bases, or growing direct military support for countries dealing with militant groups at home.
Yet there is more that can be done. China continues to be a hesitant player in international cooperation. This is in part the product of a lack of trust and different views on the root causes of terrorist problems, but there are a number of places around the world where China and the West share a common threat.
Sharing assessments and specific intelligence linked to respective national interests is one cooperative way forwards, but these both need to be two-way streets. Historically, China has acted in a more passive manner in such engagements, taking information without giving much in return. More could also be done to think through the impact of support for government forces on the ground – in particular to make sure there is a greater level of common effort in this direction.
For example, coordinating support to the Philippines as it deal with its growing problem with militants. Currently, numerous powers – both Western and Asian – provide support for the Philippine government. Making sure this support is complementary and that both sides are highlighting the same problems to the Philippine government is key in establishing long-term stability in the country.
International terrorism is a common problem facing the world. While there are always going to be disagreements and difficulties in countering these threats, there are some things which can be done together.
China can no longer hide in the shade of terrorist groups' desire to strike primarily at the West. As it expands its international footprint, it is going to be increasingly exposed and will need to build relations with friends around the world to manage this growing menace effectively.
Raffaello Pantucci is director of international security studies at the Royal United Services Institute in London